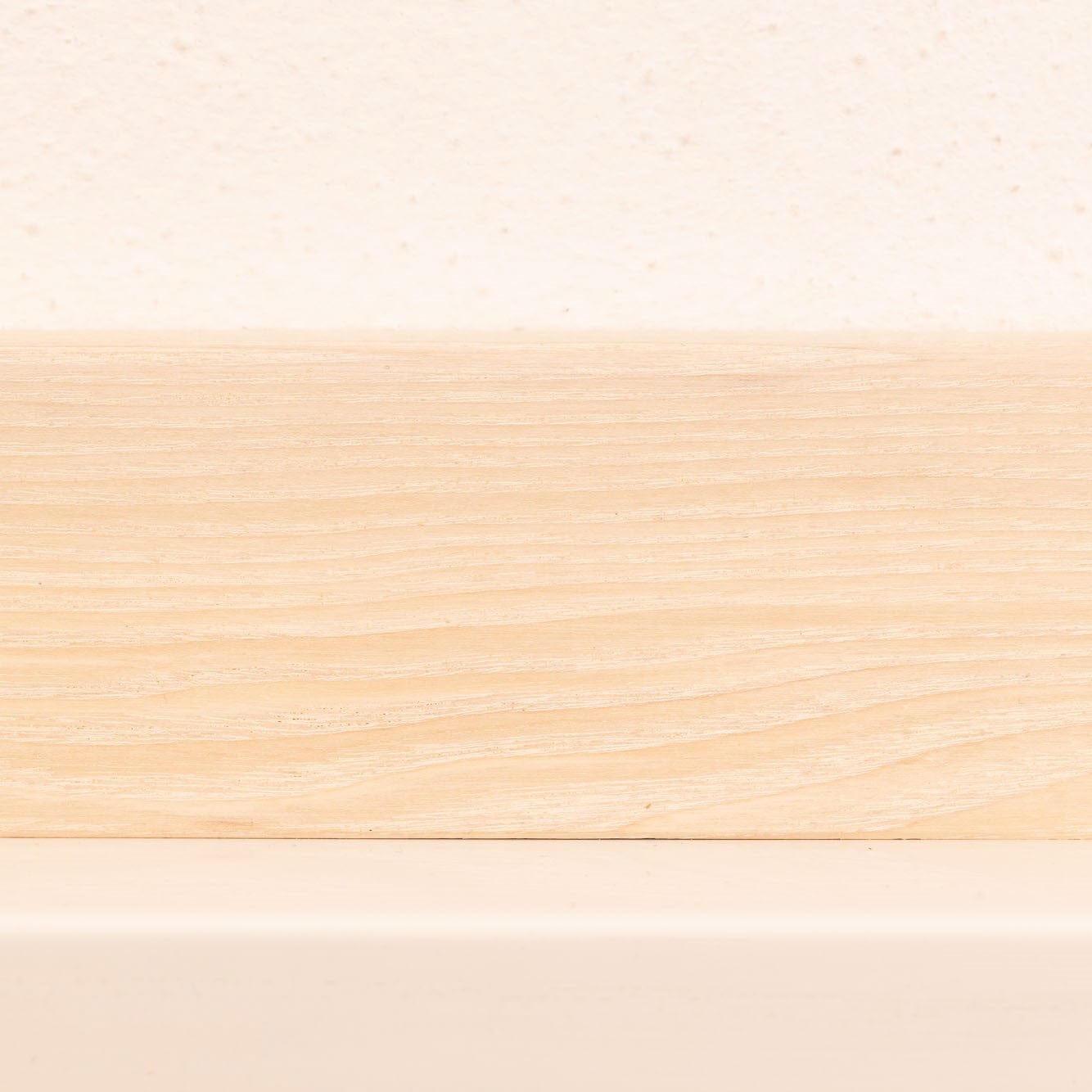 Skirtings Urban Trend OAK - snow white
★★★★ 4,3 stars in
Google reviews
Tailored baseboard for the floor
Naturally oiled and ready for use
100% Made in Austria
Delivery date flexible
Of course, you can flexibly determine the delivery date to best suit your project.
Free Shipping
Free standard shipping on orders over €2000 for AT, DE, DK, BE, and LU. For SE and FI, free from €4000.
Postal items like care products always ship free of charge.
Satisfaction Guarantee
Your satisfaction is important to us and we pride ourselves on delivering high quality wood products and excellent service.
Freight forwarding
Smooth shipping and delivery by courier
Frequently Asked Questions about Skirtings
Can I pick up the solid wood planks and accessories myself?

Yes, certainly. Simply order for pickup at the wood market without shipping costs at checkout. You will receive an email as soon as your goods are ready for pickup.
---
Why solid skirtings?

We produce the skirtings from the same wood as the floor, so they have the same individual character and grain as the floor. Like the solid wood planks, the skirtings are also made from one piece and form the perfect frame for your floor.
---
How do solid skirtings differ from other skirtings?

Our edge strips are produced from one piece and from the same type of wood as your floor. In contrast, veneered skirtings have a core of cheaper wood with a thin veneer layer glued on.
---
What delivery time can I expect?

Delivery time depends on the product. You can find the delivery time for each product. We try to send everything in one delivery for each order. Therefore, please base your order on the product with the longest delivery time. If you have questions about your order, just send us an email with your order number.
---